The legacy of Calcutta Mercy
spans over 60 years of service
to the poor in Calcutta, India.
1923
Mark Buntain (far right on father's lap) is born in Winnipeg, Canada to parents, Daniel Newton and Kathleen Eva Buntain.
1924
Huldah Buntain is born in Tokyo, Japan to pastors and missionaries Reverend Alex and Gwendolyn Munroe. Huldah (left) with sister Beulah.
1930s
Huldah (left) moves with her family to Vancouver, Canada.
1940
Huldah as a young woman, with her aunt and uncle.
1943
Mark the evangelist studying the Bible.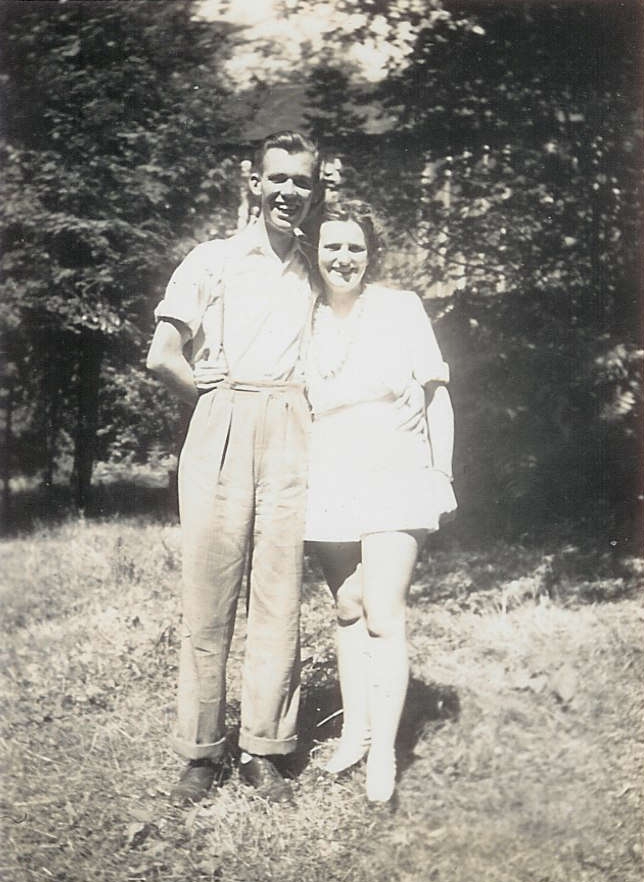 1943
Huldah meets Mark during a youth service in Vancouver where Mark is presiding.
 
1944
Mark and Huldah marry and spend the next few years on the evangelistic field in the United States.
1940s
Mark and Huldah enjoy the first few years together.
1953
Mark and Huldah give birth to their baby girl, Bonnie.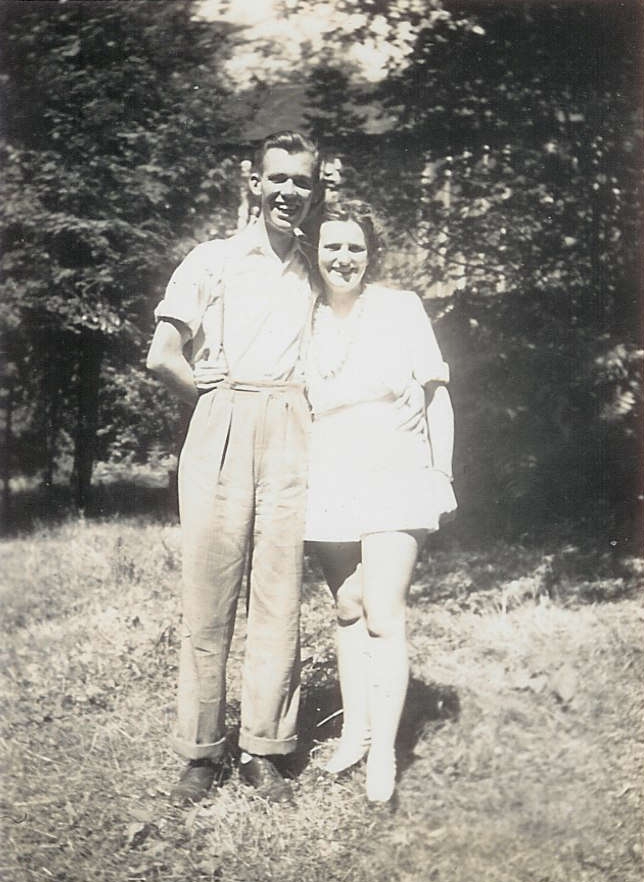 The Work Begins in calcutta
1953
Mark and Huldah receive a letter from Assemblies of God (USA) inviting them to proceed to Calcutta, India for one year of service.
1954
Huldah Buntain on the SS Mauretania heading to Calcutta, India with her family.
October 6, 1954
Mark and Huldah, with their one-year-old daughter Bonnie, arrive in India and begin holding nightly tent meetings in Calcutta's city center as an initial outreach effort.
1954
Mark Buntain preaching on a Calcutta street corner.
1954
Mark Buntain preaching at the tent meeting at Royd Street with Huldah Buntain playing the accordian.
1956
Monsoon rains drive the tent meetings into an indoor hall on Park Street. Naming it the Calcutta Revival Center, Mark and Huldah decide to remain in Calcutta so as to further address the various needs of the city.
1958
On November 15th, the Buntains purchase a piece of land on Royd Street on which to build a church.
1959
The Assembly of God Church is built and dedicated on Christmas Day.
1959
Laying of the Cornerstone for Royd Street Church
1963
The Buntains establish the Bengal Bible Correspondence Institute.
1964
The Buntains start an English broadcast called Introduction to Life, and host a radio program in English, Hindi and Bengali through the Far East Broadcasting Association (FEBA).
1964
Concerned about the uneducated children of India, Mark Buntain opens the Royd Street School on January 20th with 230 children enrolled and 16 staff members.
1964
Mark Buntain with the local children.
1965
May 2nd, the Buntains begin a daily feeding program, providing milk, boneyed syrup and parathas to children in the Assembly of God schools.
1965
The food ministry kitchen at Royd Street.
1965
The Buntains begin opening Hindi and Bengali Medium Schools at existing church sites.
1968
The Buntains launch a printing department at the AG Church School for the production of educational and Gospel literature.
1968
To proclaim the Gospel through music, the Buntains host their first Christmas musical, Songs of the Season.
1970
The Assembly of God Church opens new Bengali and Nepali sections.
1971
Mark and Huldah Buntain open a Hindi Medium School and call it the "Mahatma Gandhi School" to celebrate the Mahatma Gandhi Centennial year.
1974
Record-high enrollment in Sunday School. The church Sunday School program grows to accommodate over 1,600 children with a Day School enrollment of 1,270 children.
1974
The Royd Street clinic extends to accommodate 16 beds.
1975
The Buntains begin construction of a general hospital and research center to address the sizable need for quality, affordable healthcare.
1975
Mark assists with the groundwork of the hospital
1975
Construction of the hospital
1975
Construction of the hospital near completion.
1975
Huldah and Mark's daughter Bonnie Buntain meets and marries doctoral student Jim Long while earning her nursing degree in the USA.
1975
The hospital and research center is finished and dedicated by the governor of West Bengal.
1977
Audience at the Inauguration of the AG Hospital and Research Centre.
1977
First nurses at the hospital with a patient.
1977
The Buntains start a community health service in Dum Dum under the aegis of the hospital, marking the beginning of their rural clinic outreach.
1977
Construction of a new church in Dum Dum.
1979
The Buntains open a School of Nursing for female students from impoverished backgrounds, dedicated by the Chief Minister of West Bengal, Sri Jyoti Basu.
1979
School of Nursing graduation day.
1982
The Buntains' educational network includes 12 schools with an enrollment of 2,200 children.
1982
Huldah Buntain with a teacher and school children.
 
1982
The hospital expands to accommodate 130 beds with hundreds of daily out-patients.
1982
The feeding program expands to five locations and feeds 1,500 people daily.
1984
Calcutta Mission celebrates its Silver Anniversary of ministry in India.
1984
Mark and Huldah celebrate in the audience at the 25th Year Celebration.
1984
The University of Missouri in Columbia, Missouri awards Mark with an Honorary Doctorate of Human Letters.
1986
The Buntain Education Centre and the ten-storied A/G Towers adjacent to the hospital is built and dedicated, along with new living quarters for School of Nursing students.
1986
Mark with Mr. Naynayar building A/G Towers
1986
The hospital expands to 150 beds with a pediatric ward. Nurses station in the hospital ward.
1986
The Buntains open their first Bible College in West Bengal.
1987
The feeding program feeds 15,000 daily through numerous feeding stations.
1989
In March, the World Relief Organization honors Mark Buntain with the Helping Hands award for many years of service to the poor and the suffering of Calcutta.
1989
Mark helping distribute blankets to the poor.
1989
Founder Mark Buntain passes away suddenly in Calcutta from a cranial hemorrhage, having served for 34 years in India. He is commemorated and buried in the church complex at Park Street, and Huldah Buntain is elected unanimously as Senior Pastor and Chairman of the Assembly of God Church and mission in Calcutta.
1989
Huldah Buntain at Mark Buntain's grave in Calcutta.
The work expands across India
1990
The work continues as a new School of Nursing residence is purchased across the street from the hospital.
1990
Reverend Huldah Buntain receives an honorary Doctorate from North Central Bible College in Minneapolis, Minnesota.
1992
The reach of the work extend to the states of Orissa, Darjeeling North Bengal and West Bengal through the construction of multiple churches, retreat centers and schools. Outreach churches and preaching points number 48, and six suburban satellite fellowships grow to an average attendance of 200.
1992
Assembly of God Church in Rusoma Village.
1992
Huldah visiting the poor in Orissa.
1992
At the hospital, Mother Teresa inaugurates the new Mark Buntain Memorial Cardiac Unit.
1992
Huldah Buntain with Mother Teresa.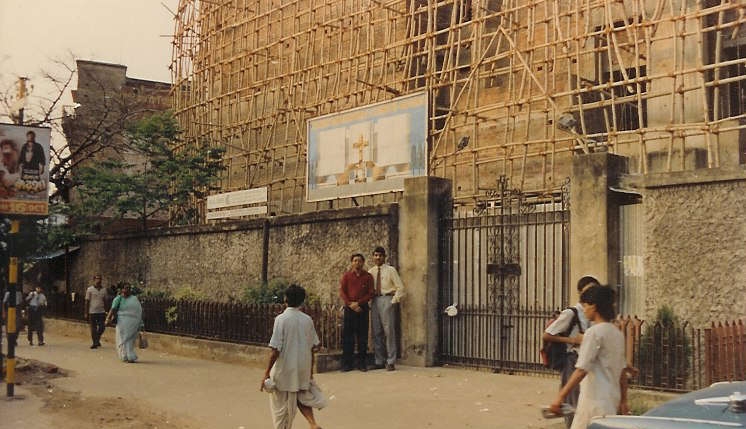 1993
Construction underway for the Mark Buntain Memorial Church.
1992
Huldah at the construction of the church.
1993
The Mark Buntain Memorial Assembly of God Church is built and dedicated.
2000
The work now includes 700+ churches; 100+ schools; children's homes; rural clinics; a daily feeding program for more than 18,000 people; and a 173-bed hospital serving 2.2 million patients and providing free care to 880,000.
2000
Huldah with children at the hospital.
2000
Huldah at the feeding line.
2001
Dr. Jim Long and Bonnie Buntain-Long become involved in the daily operations of Huldah's work in India and begin serving on the hospital's board.
2001
Jim Long with Mother Teresa.
2003
Dr. Jim Long is appointed President of Calcutta Mercy Hospital, while Bonnie Buntain Long serves as the hospital's Executive Coordinator.
2003
Dr. Harlan Muntz from Primary Children Hospital in Salt Lake City, Utah begins regular visits to Calcutta Mercy Hospital to help establish a strong cleft palate program for children.
2004
The hospital becomes ISO 9001:2000 accredited.
2004
The hospital's primary goal is to provide free medical care to children and the poor. Pictured here: Jhumna - heart surgery patient.
2004
Family of a child patient at the Calcutta Mercy Hospital.
2004
Children from the Calcutta Blind School receive free operations to help restore their sight, while thousands of other children benefits from a free cleft palate camp and regular treatment for leukemia and thalassemia. Pictured: Huldah with a vision-impaired child.
2005
Huldah, Jim, and Bonnie establish the organization Calcutta Mercy Ministries to continue support for the work started by the Buntains.
2005
Calcutta Mercy Hospital undergoes changes including a new pediatric floor, the inauguration of a new School of Nursing facility, and an increase in free cleft palate surgeries for children due to accreditation by Smile Train. The hospital continues to provide free care to over 40% of its 100,000 yearly patients.
2006
The hospital opens new facilities including a GI Unit, Diagnostic Centre, Pathology Ward, Blood Bank, Adminstrative Block, Opthalmology Department with Phaco equipment, and 6th floor medical facilities.
2006
Satellite Mercy Clinics are established in surrounding villages to provide medical care to hard-to-reach places.
2007
To provide a safe living and educational environment for children from disadvantaged backgrounds, the Board decides to build a residential Hope House for children.
2008
The Volunteer Guest House now accommodates over 300 visiting volunteers each year.
2008
Chanda (pictured) receives a surgery for a hole in the heart made possible through funds raised by volunteers.
2009
In May 2009, the hospital performs the highest monthly number of free cleft palate surgeries at a total of 106.
2009
A child recovers after a cleft lip surgery.
2009
Calcutta Mercy opens a medical clinic in the red light district of Sonargarchi – home to 10,000 sex workers and children. Additional plans are formulated for a new hospital laundry facility so that sex workers can be trained and given alternative employment.
2010
Calcutta Mercy Ministries adopts Global Health Initiatives, including the eradication of polio, fighting malaria, and women health issues through an increase in the number of Mercy Clinics from 14 to 40 in 200 impoverished rural areas by the year 2012.
2010
Mercy Clinic mobile van taking medicine to rural villages.
2010
The initiation of Project Rhino, an online education platform, provides children from poor or disadvantaged backgrounds with a quality primary school education, healthcare, and nutritional help.
2012
Calcutta Mercy develops strong national leadership in the 11 states where it has extended its ministries.
2013
Calcutta Mercy celebrates 60 years of service in Calcutta, India.
2014
Biblestudents move from the basement facilities of the AG church to the newly-constructed Buntain Theological College
2015
Calcutta Mercy celebrates the 50th Golden Anniversary of its first primary school, which has grown from 200 students to a total enrollment of 30,000 students.